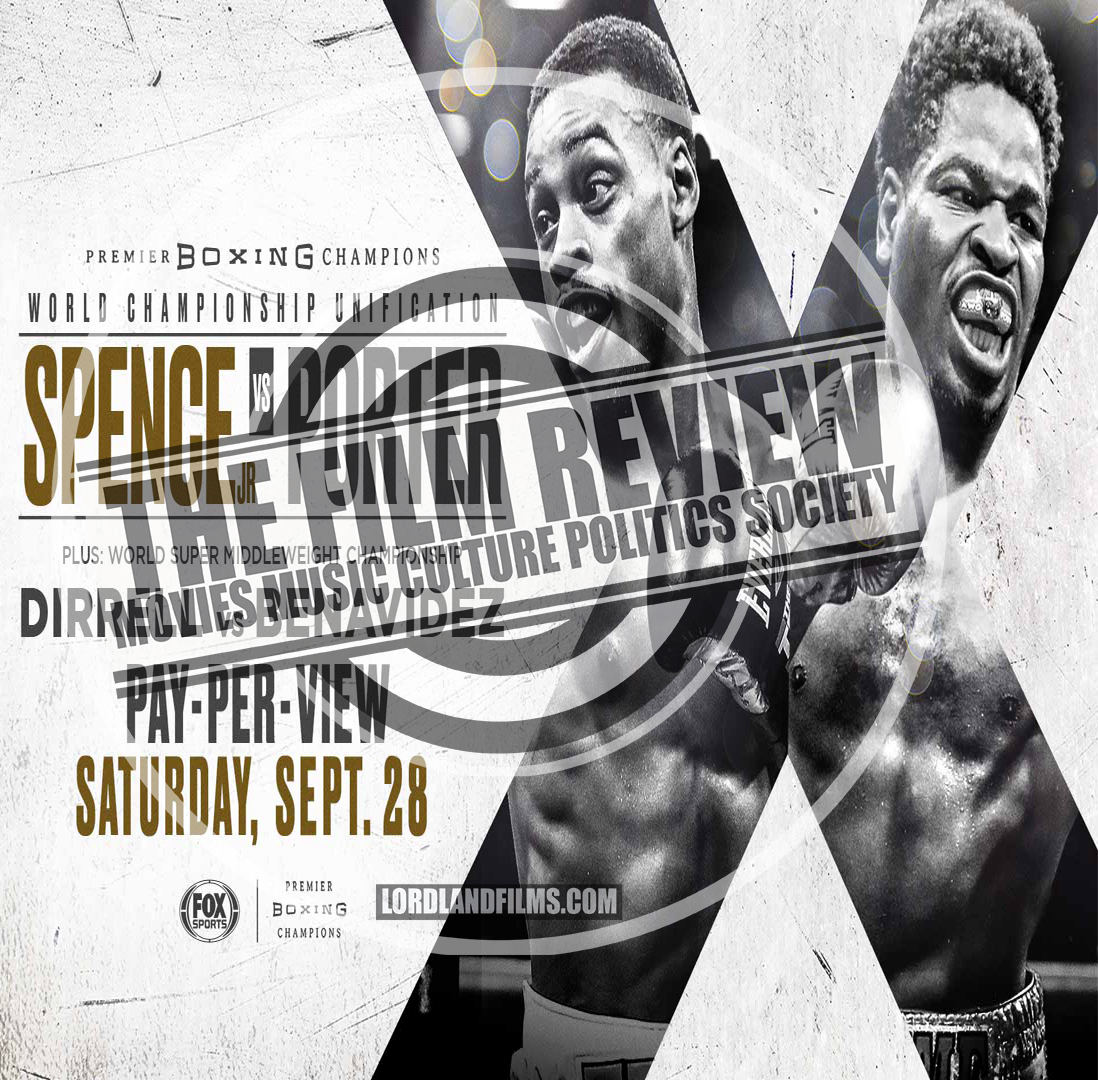 Here's the truth about the Errol Spence Shawn Porter fight. IT DID NOT DISAPPOINT. From the opening bell Spence and Porter executed their game plan, which made the bout more entertaining than the famed fights of lore. Each circling the other, Porter boxing while Spence stood his ground stalking.
It did not take long for the leather to fly, as both men stood toe to toe in exchanges of shots that would leave lesser men down for the count. As Spence, ever stalking, moved forward, Porter would turn him, and fire shots from various awkward angles of deliver, connecting on Spence, who returned fire, often initiating the exchanges.
Neither man giving an inch, until the 11th around where Spence delivered a left-hook, distorting Porter's face, in slowmo replay, causing Porter's eyes to rollback into his head, but was it conditioning or the heart of a champion? The only reaction from Shawn Porter to Errol Spence's power was to touch his glove to the canvas, receiving the 8-count from the referee.
Post-fight, the evidence that there was a war going on, in the ring for 12-rounds, was evident on Spence's face, which appeared bruised, with a cut from an accidental headbutt. Porter appeared none the worse for wear, but internally, those body shots Spence delivered, constantly during the fight, must have caused him discomfort after.
Undoubtedly, this war will go up as the fight of the year, if not one of the best of all-time. But what it has caused both men will only show in the future. A bruising-fight changes a fighter, and Porter being in so many, due to his style of Boxing, conditions him to fight on.
What of Errol 'The Truth' Spence? In the post-fight it appeared, Spence seemed to have aged. Though Porter lost by 12-round split decision, he took something from Spence. He took some of his youth. A good war of a fight will do that to a Boxer, putting years onto him—years which can only be measured in the ring.
It was not the experience, nor the performance Errol expected by his demeaner post-fight. Willing to give Shawn his just due, but not willing to give Porter his part in making the fight, Spence claimed it to be all-him why the fight did the numbers it did on pay-per-view.
And, this is where the topic of Cleveland, Ohio came up, which caused the end of the post-fight interviews, and the eruption of Cleveland, and a nappy-headed blonde Caucasian woman to call an end to the post-fight, which end was disappointing to the viewer. If you are around Black people, but once, as it is known by the community to happen, it gets rowdy—if you can't handle it—and become fearful—maybe just maybe you shouldn't be the one supervising the event. That topic for another time.
Back to the Cleveland reference Errol so easily utter from his lips. "Cleveland is the city where we come from, so run run run." Cleveland is a city that loves to hate what it loves; Errol should take note. It's a city where one has to be liken-to Jesus of Nazareth, having to travel out of Nazareth to have his message heard, and then returning once his popularity's made.
It's not like Houston or Dallas where groups creating music are supported. It's not until they make it big someplace-else that revelry and celebration is bestowed upon them, but let the topic of Cleveland come up, let one spit negativity concerning the ability of one from Cleveland to build a fanbase, like Errol did—watch the place erupt. It's the city that shows love, but hates what it loves, and Spence gained no points in the love department.
It's possibly the Polish-German influence on the city, because those people (Germans and Polish) know how to gripe, to an unbearable complaining, just listen to sports talk radio, after a Cleveland Browns game. They will complain their way out of coaches, quarterbacks and receivers. And, that influence, where sports and entertainment is concerned, makes it appear the city loves outside influencers better than its own, but don't sleep. People got a taste of what breeds in a Cleveland-heart, as Porter, his father and team stood cool, calm and composed, while Spence and his team were up and out.
It becomes evident, the love Cleveland has for its own, when a group of Cleveland natives get together, like experienced during the Mayweather/Pacquiao fight. It's like a family reunion, like no other city.
So, a split decision win for Errol 'The Truth' Spence vs. 'Showtime' Shawn Porter, here's one who is calling for the rematch. It was too close to call, and as far as the judges with 111-116, are they blind or are they bought? Particularly, along with the outcome of the fight, with what happened during the post-fight, with Spence being snippy about his less than 'The Truth' performance, and Shawn Porter showing up, giving us true 'Showtime', a rematch is most definitely warranted! Question is—will Errol Spence be up for it?
Written by Crayzon Deeyon, a freelance writer for The Film Review: Movies Music Culture Politics Society Podcast.