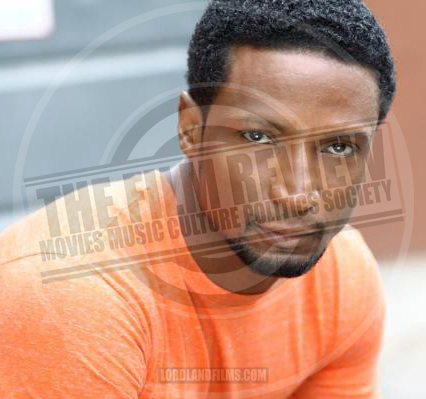 TFR WRITTEN BLOG - 'THE UP NEXT' ELVIS NOLASCO
Have you seen this man? Have you seen this actor Elvis Nolasco, doing what he does on Big Screen and small screen? If you have not caught on to his ability, you are missing out on 'the next up' headed to leading man status in film.
- Also Read The Review @ Lordlandfilms.com Website -
We at The Film Review: Movies Music Culture Politics Society Podcast first took notice to Elvis when he portrayed Carter Nix in the first season of 'American Crime'. A story of a wrongfully accused man, who's out to prove his innocence, but pays the price due to the accusation. The end is heartbreaking, and this is where Elvis shines.
He shines in roles where he portrays the tragic, because tragedy is the drive within theatre, movies and Netflix.
In 40 Acres and a Mule Filmworks | Spike Lee's She's Gotta Have It', as Papo "Da Mayor", in an ever-more gentrified Brooklyn, New York, his use of silence, being a misplaced being in his own neighborhood, misunderstood, causes the conflict reminiscent of 'Do The Right Thing', and how his character develops, is brought about by Nolasco's use of nuance, and actor choice to open-up the character in later episodes.
His work is so prolific from 'I Like it Like That' 1994 to 'New York Undercover' to 'Clockers' to 'NYPD Blue' 1997 to 'Law & Order: SVU' 2004 to 'Oldboy' 2013 to 'Da Sweet Blood of Jesus' 2014 to 'American Crime' 2015 to 'Claws' 2017 to 'She's Gotta Have It' 2017.
Now we see him in 'David Makes Man' 2019 as "Tio-Teo", and in 'Godfather of Harlem' as Bumpy Johnson's righthand man, "Jacob (Nat) Pettigrew". Both roles deal with drug dealers, but again—it is the nuance Elvis utilizes from all of the experiences he's experienced playing the various roles he's portrayed, which make each character fresh; new to the viewer's eye, which makes him believable acting in two different episodic shows, showing during the same week.
He plays the non-father father figure/no good drug dealer type, "Tio-Teo" to Akili McDowell's "David", playing his position as a heavy, who McDowell's character must overcome in 'David'. And, in 'Godfather' he portrays a cool-laid-back yet sadistic narcotics lieutenant, "Nat Pettigrew" to Forest Whitaker's no bullshit "Bumpy Johnson".
Watching a scene which happens, where Elvis, Forest and Erik Ray Harvey "Del Chance" discuss a situation happening within the character's Johnson's world, we soon see Nolasco holds his own, acting opposite Whitaker's veteran actor choices.
We here at The Film Review: Movies Music Culture Politics Society Podcast #Salute Elvis Nolasco, and we predict he is 'The Next Up'.
-------
Crazy Dee is an freelance writer who reviews films for
The Film Review: Movies Music Culture Politics Society Podcast
© 2019 Lordlandfilms.com, All Rights Reserved.