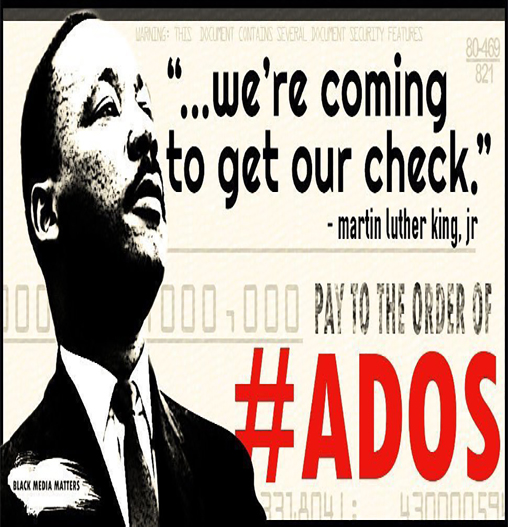 DON'T EXPECT ADOS TO BE ANY DIFFERENT THAN THE CHINESE IN AFRICA
As always, the fight to reclaim our-story amid his-story is an immense undertaking, to one day overtake to reclaim once greatness, in this land called America. No matter the writing or photographic mis-recorded record, often replaying-in white-wash, ADOS built the United States of America, we as a people-built America from the soil up! Clearing the land to the dirt roads, to the railroads, to the paved roads, to the highways and byways.
When we arrived, there was no America, it hadn't been built yet. Considering that fact alone, makes America—not an immigrant story, but an ongoing discussion on correcting the mis-record, to provide people, who toiled hard and long, their rightful place amongst those who stir the direction this Country, we love, is going.
Many persons question, who may appear to resemble those of Us who fought the good fight to be "Free Human Beings" thru Civil Rights, to Human Rights—"why does it matter, we are all Black, right?" They go on to concern themselves and involve themselves in the discussion of Reparations for ADOS.
The question is not when, but how soon all the various Black Nations, within Countries, will request Reparations for the ills continuously put upon them by those who are in deficit of melanin.
And the answer we will give those of Jamaican, Haitian, Brazilian, etc., and those migrating to America from those lands, others and Africa is—get your reparations, and we will not ask for yours, for what you went through, as you should not ask for a piece of ours—no matter how you've blended-in, in America, under the term "Black". Besides—there are many Africans who owe ADOS Reparations for their crucial involvement in the Transatlantic Slave Trade. You might say, the Africans are broke, there is no money from Africa. Well, like Reagan—don't expect ADOS to be any different than the Chinese (now) or any other colonizers of the origin-land of human beings, and man(kind).
--------------
Crazy Dee is An Independent Writer/Film Review, who is Editor for Lordlandfilms.com